February 9, 2021 Presentations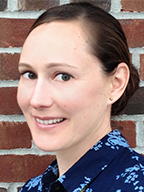 Dr. Dior R. Kelley, Iowa State University Assistant Professor in the Department of Genetics, Development and Cell Biology, will present information on her research, Stem Cell Regulation via Hormonal and Sugar Signaling.  Prior to coming to ISU in 2015, Dr. Kelley received her Ph.D. in Plant Biology from University of California-Davis and B.S. in Chemistry from University of California-Santa Cruz. She also studied at Salk Institute for Biological Studies and University of California-San Diego.
Along with other team members, Dr. Kelley has been published numerous times. Since coming to Ames, she's served as an ISU CALS committee member for Diversity, Equity and Inclusion to broaden the participation of groups underrepresented in STEM, mentored undergraduate researchers, developed curricular materials, and instructed undergraduate and graduate students.  Dr. Kelley has previously provided outreach as an instructor for a High School Science Day and more recently developed 'Botany4Tots' preschool program (2019-present). She is an AAUW member and 2019-20 AAUW Fellow.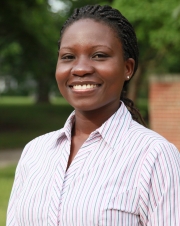 Dr. Martha Ibore, was appointed Postdoctoral Research Associate, Department of Agronomy, Iowa State University (2019-Present). Dr. Ibore will present on her research, Genes and Gene Networks Controlling Leaf Angle in Sorghum Bicolor. Her appointment with Dr. Salas Fernandez is 100% research, and her current projects are studying the genetic control of plant architecture traits of agronomic importance. She also mentors graduate students in the department, mostly in data analysis.
Dr. Ibore's undergraduate degree in Crop Science is from Makerere University, Uganda (2011) and Ph.D. at ISU in Genetics and Genomics, Plant Breeding (2017). In 2011, she came to ISU as a Visiting Scholar in the Department of Agronomy, was appointed Graduate Research Assistant, Department of Biochemistry , Biophysics and Molecular Biology in 2012-2017, and in 2017-2018 became a Research Technician in Department of Agonomy. Dr. Ibore has continued collaborative research and publication.
Awards include: Iowa State University  Postdoctoral Success Award,  ISU Department of Biochemistry, Biophysics and Molecular Biology, Teaching Excellence Award, and Grandview University Professor Spotlight.
Dr. Ibore is a member of AAUW/AAUW Fellow Finalist, Graduate Women in Science, and American Society for Plant Biologists.