Welcome to the Ames, IA Branch of AAUW!
The Ames Branch of the American Association of University Women was established in 1918. AAUW's mission is to advance gender equity for women and girls through research, education and advocacy. The Ames Branch welcomes visitors and members to all branch meetings.
NEXT Meeting:    Tuesday, November 12, 2019, 7 pm
at Stone Brooke Club House,  3816 Fletcher Blvd, Ames

IOWA LEGISLATIVE ISSUES
Beth Wessel-Kroeschell is the Iowa State Representative from District 45 and resides in Ames. She has served in the Iowa Legislature since 2005.
Rep Wessel-Roeschell has recently served on the following Legislative Standing Committees: Human Resources, Judiciary, Public Safety, as well as the Health and Human Services Appropriations Sub-committee.
Professionally, she is the Events Coordinator at Reiman Gardens. Ms Wessel-Kroeschell graduated from Ames High School and received B.A. from the University of Northern Iowa and MPA from Iowa State University.
She serves on the Friendship Ark board of directors which is a community that provides homes in Ames for adults with intellectual disabilities.
She is married to Tom Kroeschell and has one daughter and one son.
---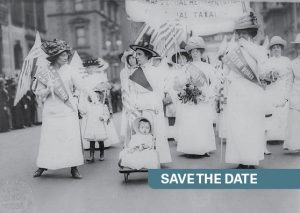 19th Amendment Centennial Commemoration Statewide Kickoff
Friday, Feb. 14, 2020
Memorial Union, Iowa State University
Ames, Iowa
11:30 a.m. to 6:30 p.m.
Celebrating 100 years of women's suffrage!